Hi, First of all, this is a simple story telling for types of bamboo fabrics.
Bamboo terry
Bamboo, among the fastest growing plant ..
Bamboo terry is fabrics that have small loops on the surface.
(Think of your bathroom towels).
The looping creates more surface
area on the fabric, which makes terry diapers very absorbent.
Terry is also soft and durable.
It can be used as either an outer layer or inner layer - I use it to make inner of Tinky CD by Bettermoms
Bamboo terry - inner of Tinky CD by Bettermoms
Bamboo velour.
This soft, creamy fabric is primarily used for the outer or innermost layer of diapers.
It does not have wicking properties like synthetic fabrics such as fleece or suedecloth, but it holds moisture very well and still feels comfortable when wet.
Bamboo Velour fabric
Bamboo fleece
Thick and fuzzy (macam jaket / baju sejuk fleece).
Bamboo fleece - this one bamboo mix with 30% cotton
Fleece fabrics mix with others
There are bamboo + cotton, bamboo + hemp..


Bamboo charcoal

It usually 70% bamboo and 30% other material, either polyester, cotton, etc
it has all the good bamboo property
Bamboo charcoal
? In Bamboo Fabrics (latest issues)
1. Antibacterial property for bamboo fabric will be wash out?
Bamboo fibers contain a natural substance called bamboo kun, which provides antibacterial properties to the plant. This substance is present even after the fibers are processed into fabric. According to a study done by the Japanese Textile Inspection Association, the antibacterial properties of 100 percent bamboo fabric are still 70 percent effective after being washed 50 times.The antibacterial properties not only aid in killing disease causing bacteria, but are useful in preventing odors as well.
2. Antifungal? Mold resistant?
Bamboo fabrics are also anti-fungal. According to Bamboo Home USA, a study on 50 athletes foot sufferers proved that wearing bamboo socks can eliminate athletes foot with no adverse effects. Participants in the study experienced less severe symptoms after two days and a complete recovery within six days of wearing the socks.
That is why less mold problem with 100% bamboo material.
Other fabrics for cloth diapers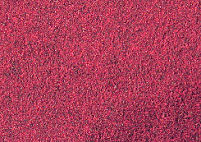 Fleece is 100% polyester and comes in a variety of thicknesses, or "weights". Heavyweight fleece like
Windpro
has waterproof qualities which make it great for diaper covers and diaper outer layers or covers. Lightweight fleece like
microfleece
wicks moisture away for a stay-dry diaper inner.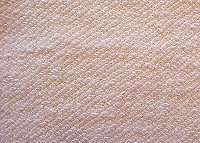 Hemp is a hardworking cloth diaper fabric!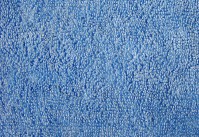 Microfiber is usually 75% polyester 25% polyamide, and is a great diaper fabric for soakers and inners. It traps moisture between its fibers and can absorb up to 8 times its weight in liquid! Light and thin, microfiber dries quickly and gets more absorbent with use. Avoid using microfiber next to baby because it can dry out baby's skin.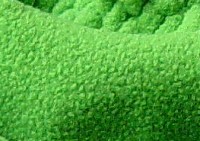 Microfleece is 100% polyester and a moisture-wicking diaper fabric. It is used next to baby's skin to keep baby feeling dry and comfortable.
Burley Knit Terry, or BKT, is a super-absorbent diaper fabric. It is a stretchy knit terry fabric with longer and thicker loops than regular terry. Because BKT is so thick it's highly absorbent, but may be bulky if used for an entire diaper. However it's perfect for soakers, inserts and plush wipes.